We leverage our expertise across multiple industries and business functions to drive technology-led business breakthroughs.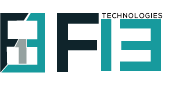 Aliquam pharetra nulla consequat dolor faucibus tempus.

Morbi pulvinar mi ac ante fringilla, nec dapibus libero blandit.

Nunc quis tristique tortor, sit amet finibu.

Suspendisse venenatis, lacus ac aliquam mollis, nisl risus maximus.

Vestibulum et nulla ut eros consequat mollis vel in magna.

Pellentesque habitant morbi tristique senectus et netus et malesuada.

Aenean vehicula elit massa, vitae facilisis ligula egestas vitae.

Donec bibendum enim at nunc sagittis.

Mauris laoreet volutpat magna.
Other Consulting Agencies
Praesent tincidunt tempus scelerisque.

Nam massa felis, finibus id libero a, vulputate consequat ante.

Quisque ipsum sem, egestas sed bibendum nec, placerat a orci.

Nam quis mauris quis elit accumsan sollicitudin non sit amet odio.

Cras lectus magna, bibendum vitae feugiat vitae, malesuada id quam.

Suspendisse ac quam et risus egestas aliquet lorem duners.

Your Content Goes Here

Duis non neque vel purus porttitor eleifend sit amet placerat quam.

Suspendisse venenatis, lacus ac aliquam.