We leverage our expertise across multiple industries and business functions to drive technology-led business breakthroughs.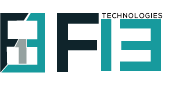 We empower the client with specialized knowledge of technology or techniques that will benefit the client in operational or strategic activities.

Recommendations are data-backed, are prioritized by a relative value, reflect current community standards and take into account competing uses of the organization's resources and time.

The deliverables are innovative, customized to the organization and represent original work based on significant effort, due diligence and expertise.

Highly professional and experienced teams which provide tailored solutions.
Other Consulting Agencies
Their deliverable is a PowerPoint of existing organizational knowledge without insight or unique synthesis.

Recommendations lack depth. Implementing these recommendations causes energy to be drained away from more strategic and beneficial initiatives.

Material is reused from other organizations. The volume of deliverables is increased with boilerplate. The content seems unhelpful, general or unrelated to the details of your organization.

Insufficiently experienced and professional teams that do not deliver expected results.